Outdoor living is so important these days due to Covid. Yearly deck maintenance can help extend the life of your deck.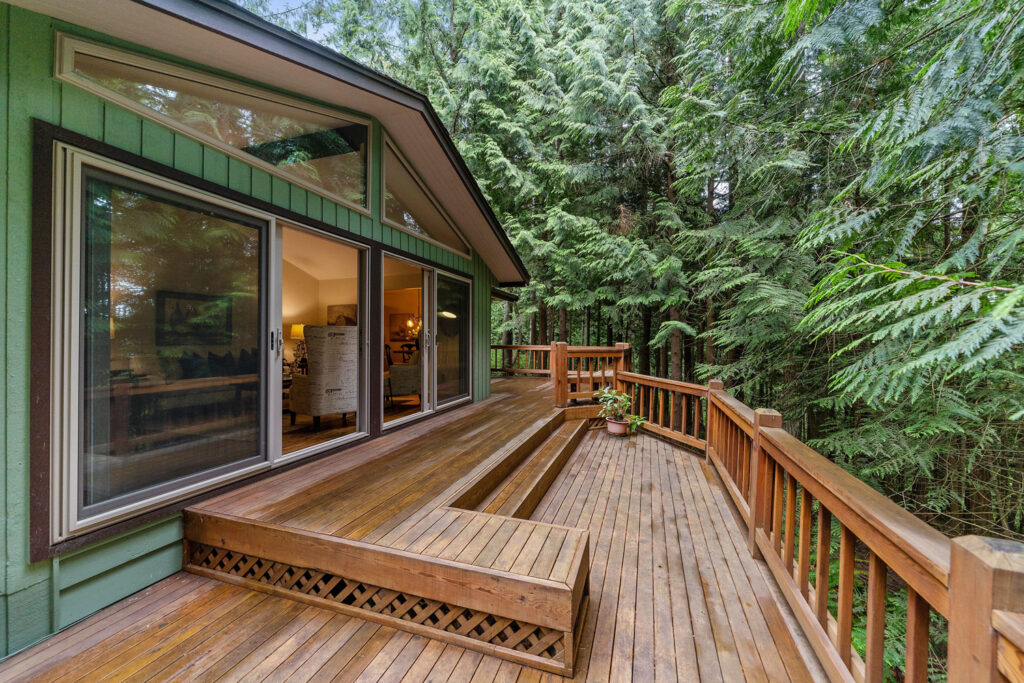 Preparing your deck for the spring:
Clear off the deck.  Let the boards be exposed to nature.  The deck can sometimes become a storage area over the winter.  When water collects under stored items, you could be promoting some problems.  Leaves also will stain a deck. 

Clean it.  At a minimum, remove debris from the winter, sweep and spot clean problem areas.  While there are many deck cleaners you can pick up at the hardware store, you can make your own homemade cleaning solution.  Most recipes are a mix of bleach and soap. Search online for many varieties. 

Do I need to rent a power washer to clean my deck?  Not really.  If your deck is in good shape, sweeping and hosing down the deck may be all that you need to do.

Inspect the deck.  Did water puddle over the winter?  Do you have low and high spots? Are their trip hazards?  Do you see rot?  Some repairs are DIY.  One client asked us to replace a bunch of boards due to minor rot at the nail heads that were sunk too deeply and thus collected water over the winter.  Since the homeowner was planning to replace the deck with a Renovation project, we merely drilled a few drain wholes for 2020 and will inspect again for 2021. See the entire article here.

Repair It.  You can replace a few boards and add a few screws.  Many repairs are easy.  If tools and carpentry are not your thing or you just do not have the time, call a handyman or carpenter. 

Protect your deck.  Apply paints, sealers, or stains.  Do you need to do this every year?  It depends on the beating your deck receives every season.  If water is still beading up after the application of a Water seal from previous years, then you may be ok for another season.  The key here is regular maintenance.  Get a schedule and stick to it.
Remember, wood expands and contracts and even though it may be treated wood, it will not last forever.  Regular maintenance will extend the life of the deck and improve its look for another season of enjoyment.
Call the creative carpenters from Ampa Creative Home for your home deck renovation and repair needs.  Ampa Creative Home offers finish carpentry, interior design, and handyman services in the, Richmond, Virginia Metro area. We are very good with wainscoting wall panel, finish carpentry painting and artistic projects. In general we are problem solvers and get the job done.
Carpenters, designers, theater technicians and creative people – what a great combination for creative home projects and repairs.  Our skill set is perfect for the home, home improvement, and repair.