Ceiling Medallions Installation – Create interest and style, a TIP FROM TED THE HANDYMAN AND FINE CARPENTER.
Many people ask me how to create value in their homes. Everyone knows that a Kitchen and Bathroom renovation is a great bang for the buck when seeking to add value, but most seek to beautify their home without major construction.  Ceiling medallions add a fanciful touch to just about any room and they are available in a wide variety of sizes, details, and styles.  Install something more fanciful in a formal dining room, while a breakfast knock can receive a smaller unit that is more contemporary.  If you want to get ambitious, call the team at Ampa Creative Home and we will install a large medallion in a 2 story foyer!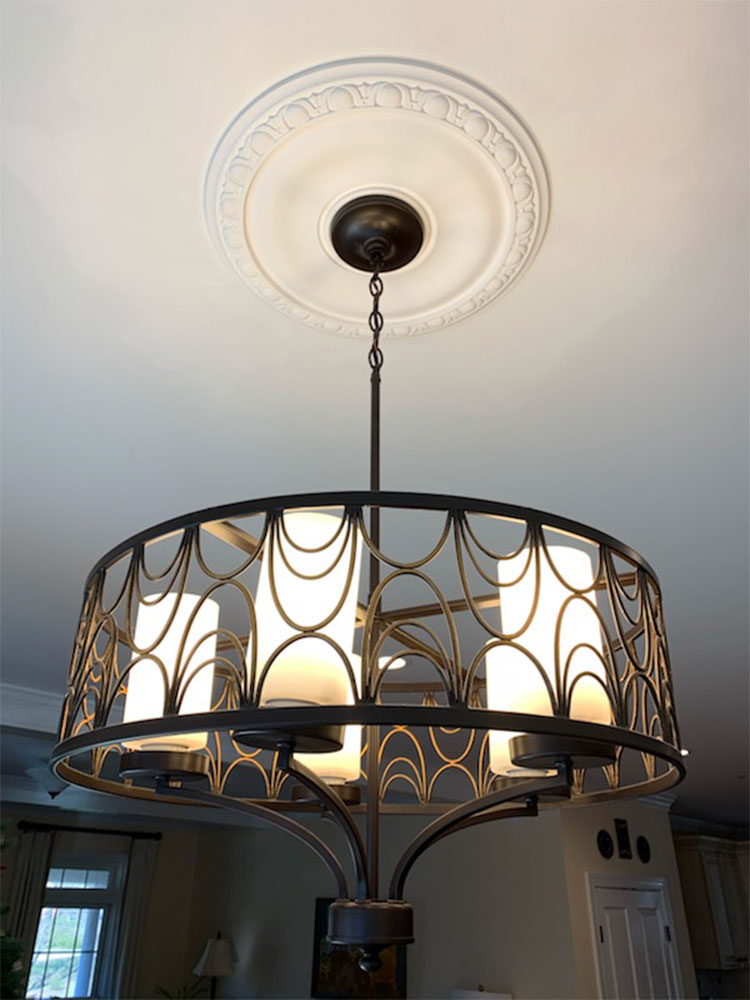 Call Ampa Creative Home for your home renovations and repair needs.  Ampa Creative Home offers finish carpentry, interior design, and handyman services in the Richmond, Virginia Metro area. We started our business as stage set and prop designers and fabricators for the event industry.  With our fine carpentry and artistic skills, we are very good with wainscoting wall panels, finish carpentry, painting, and artistic projects. In general, we are problem solvers and get the job done.
Carpenters, designers, theater technicians and creative people – what a great combination for creative home projects and repairs.  Our skill set is perfect for the home, home improvement, and repair.