Painting vs Staining a Deck
Painting your deck is a quick and easy way to update the look and one of the first recommendations we make when designing an outdoor living space.  Here is a nice combination.  Ampa Creative Home painted this deck gray and the metal rails black for a nice contrast.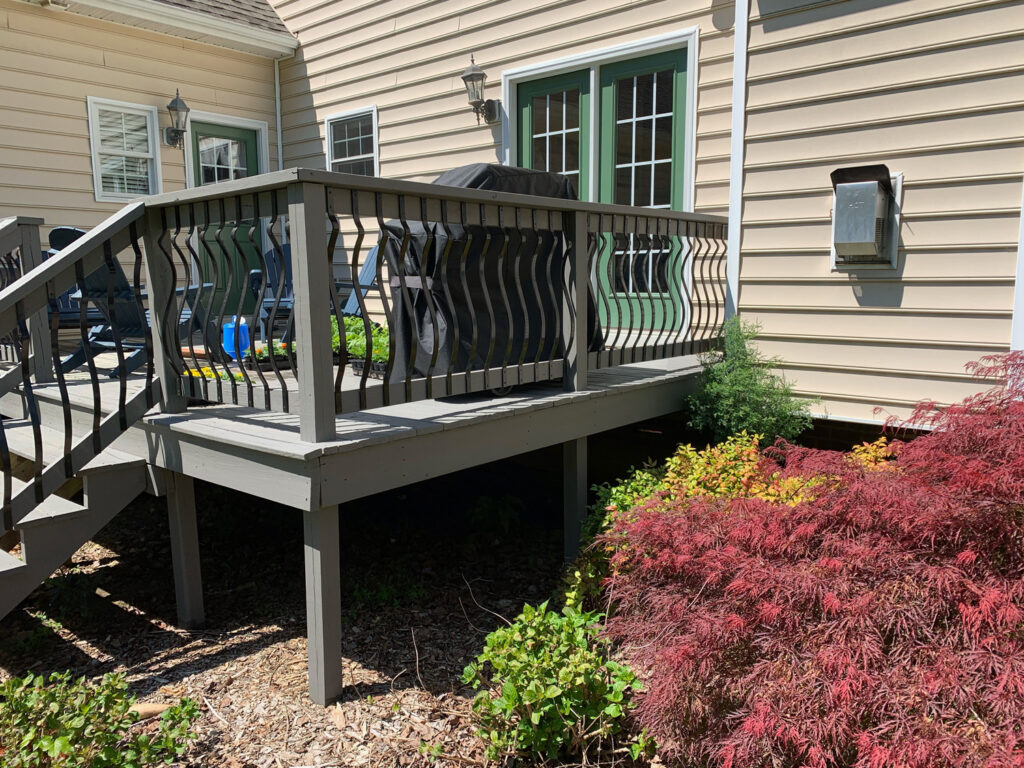 Tips from Ted the Handyman and Fine Carpenter.
Often the question comes up:  Should I paint my deck vs stain my deck?  While both options offer protection of the wood and should increase the lifespan of the deck boards, it becomes a matter of preference.  I will add that once you paint your deck, you can not go back and stain it.  So, if you like both looks, consider staining the deck first, and then in a few years, change the look with deck paint.
For both Interior Design and Exterior Living Spaces, call the fun and creative designers at Ampa Creative Home.
Call Ampa Creative Home for your home renovations and repair needs.  Ampa Creative Home offers finish carpentry, interior design, and handyman services in the Richmond, Virginia Metro area. We started our business as stage set and prop designers and fabricators for the event industry.  With our fine carpentry and artistic skills, we are very good with wainscoting wall panels, finish carpentry, painting and artistic projects. In general, we are problem solvers and get the job done.
Outdoor living is so important these days due to Covid. Yearly deck maintenance can help extend the life of your
Read More »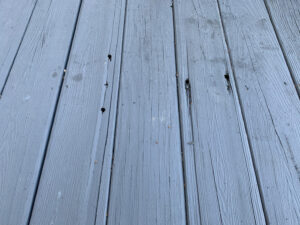 In the photos note Wood rot that started from nailheads shot too deep into the wood. An air gun was
Read More »
Often with a repair, you just have to work with whatcha got…  This project was a bit surprising.  The house
Read More »
Carpenters, designers, theater technicians and creative people – what a great combination for creative home projects and repairs.  Our skill set is perfect for the home, home improvement, and repair.